Heart Mountain Shelties
Welcome to our web site (still undergoing additional construction)
We are located just northwest of Powell, Wyoming. AKC registered, our shelties are home raised with all sleeping inside of our house. I, Pat Eggleston, have had shelties since 1989. On November 12, 2006 Princess had six puppies including three little girls and three boys. All of the pups are sable in coloration. Their dew claws were removed by our vet when they were eight days old. As of December 20, two males and two females remain unreserved.
We hope to have another litter available in early 2008. Their shots shall be kept current with the first shots & dewormings administered by our vet. We offer a one year health warranty and five generation pedigrees. Please feel free to call me at 307 254-0159 with any questions or for more info. Email Me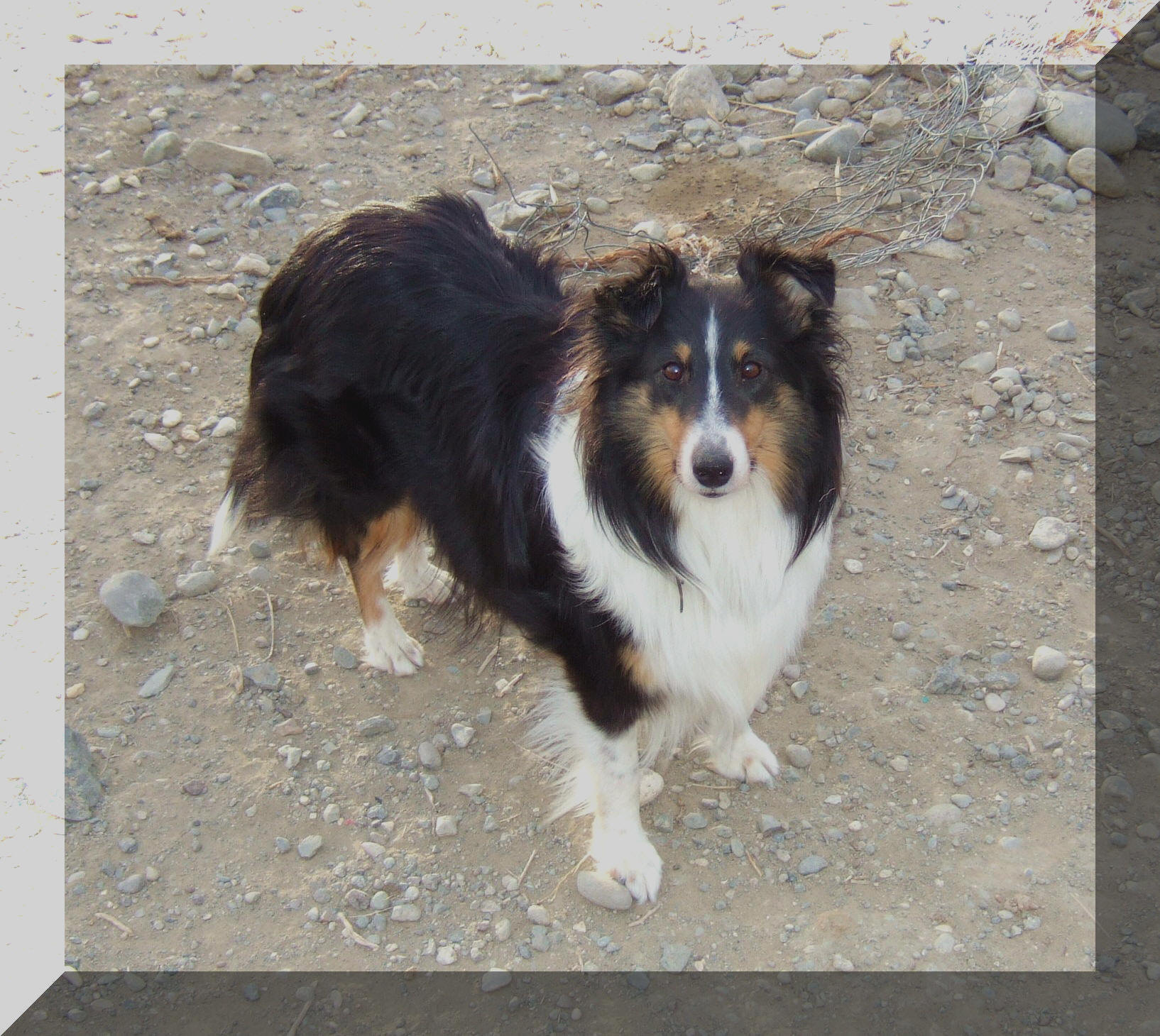 The photos above are of Heart Mountain Princess (Peanut). An excellent mother, she is a loving house pet. She stands about 15 inches tall at the shoulders.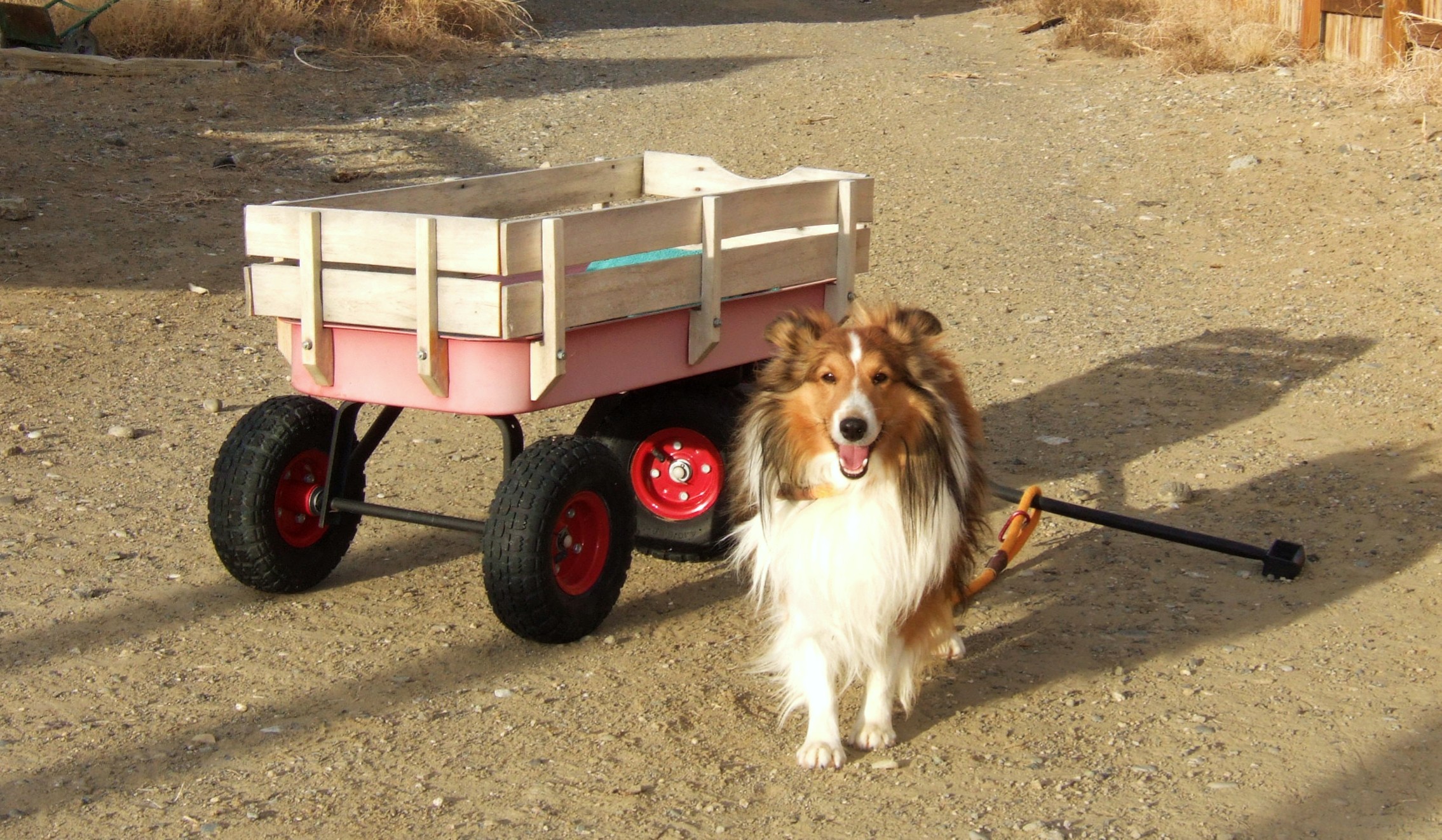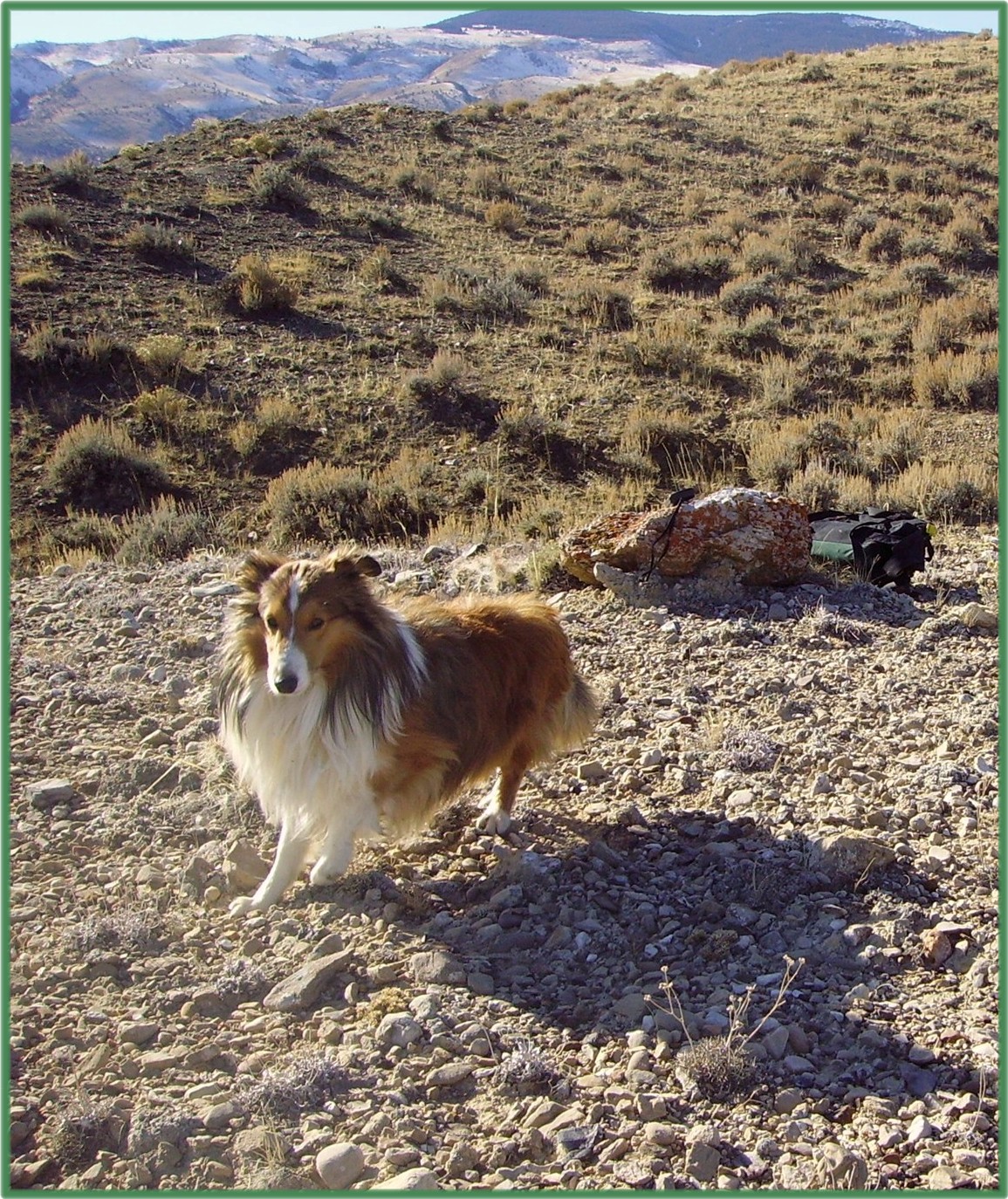 Prince Charming (Charms) shown above is rather fine-featured and stands 14 inches tall at the shoulders. I operate a very small archaeological consulting firm. He goes out into the field with me on various occasions.
Puppy Pictures
The photos below were taken of the puppies (born in 2006) at nearly five weeks old.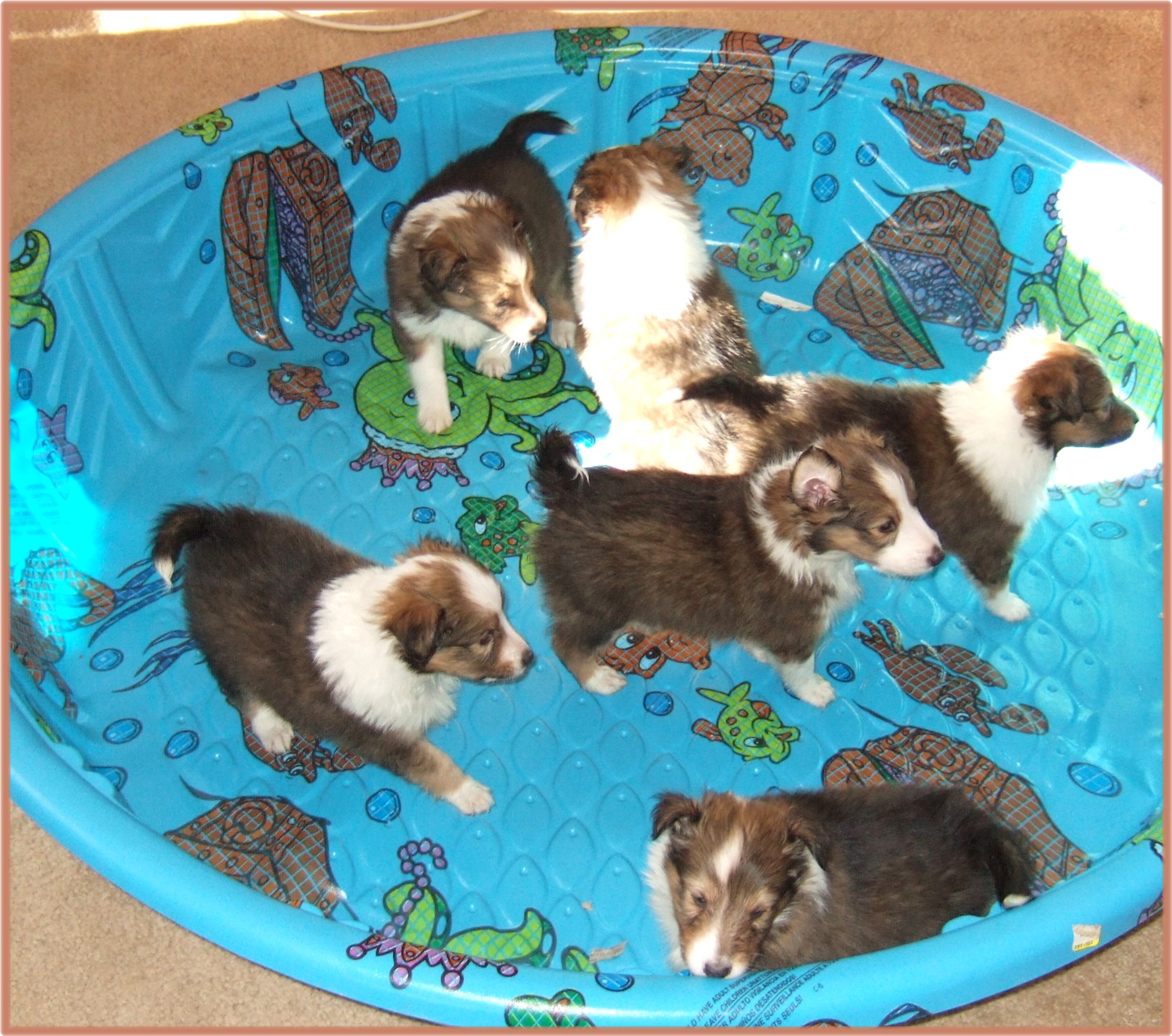 Photos of the Girls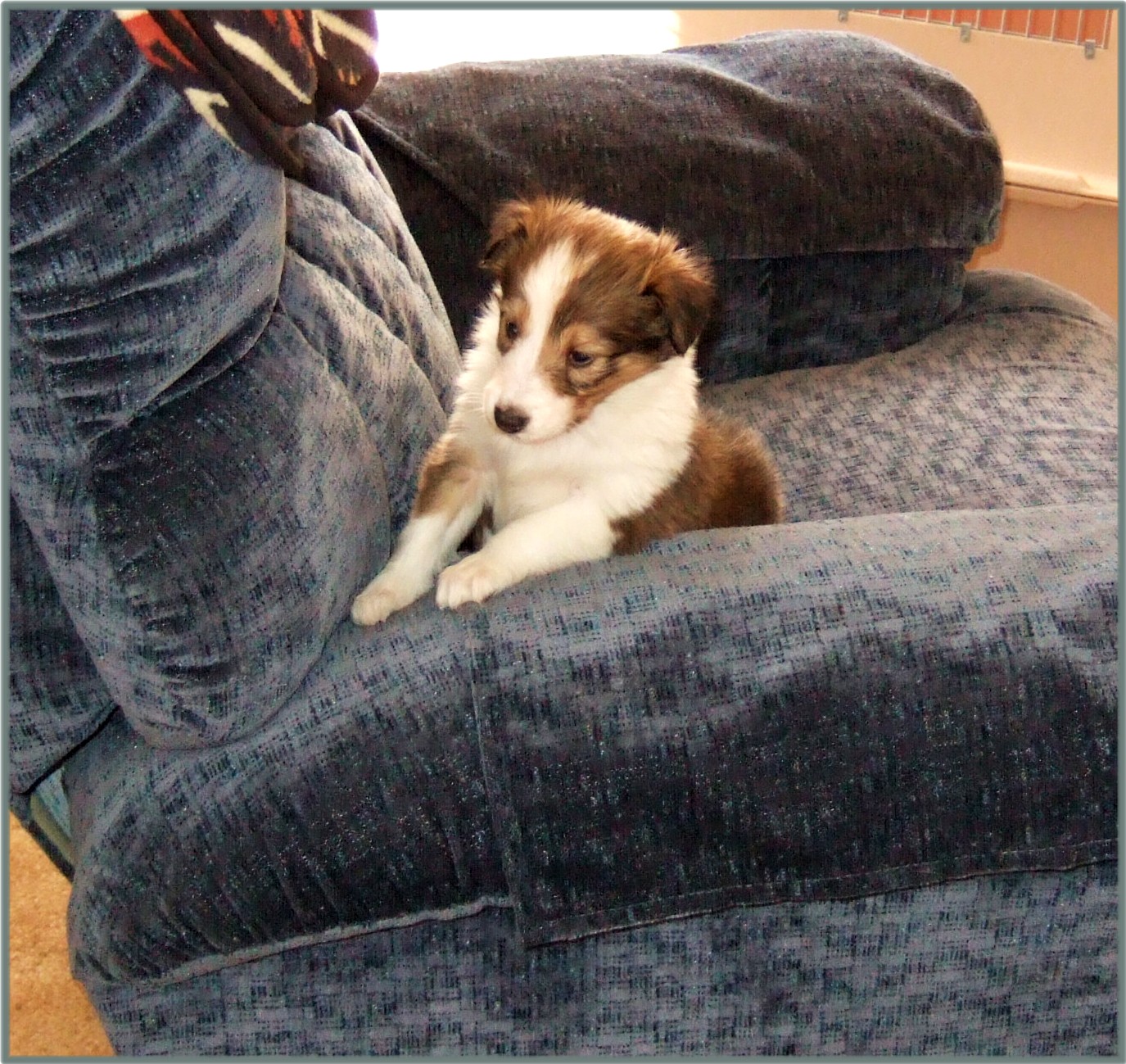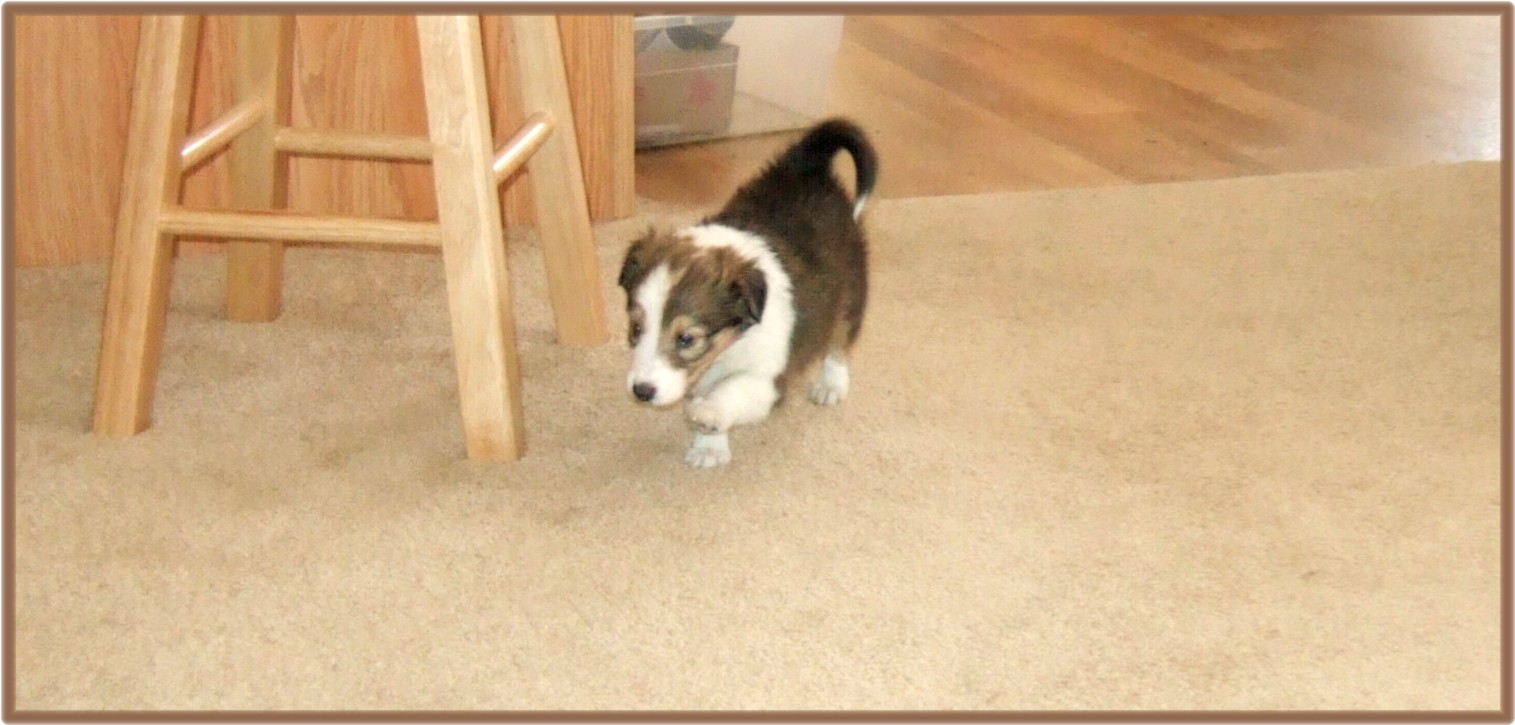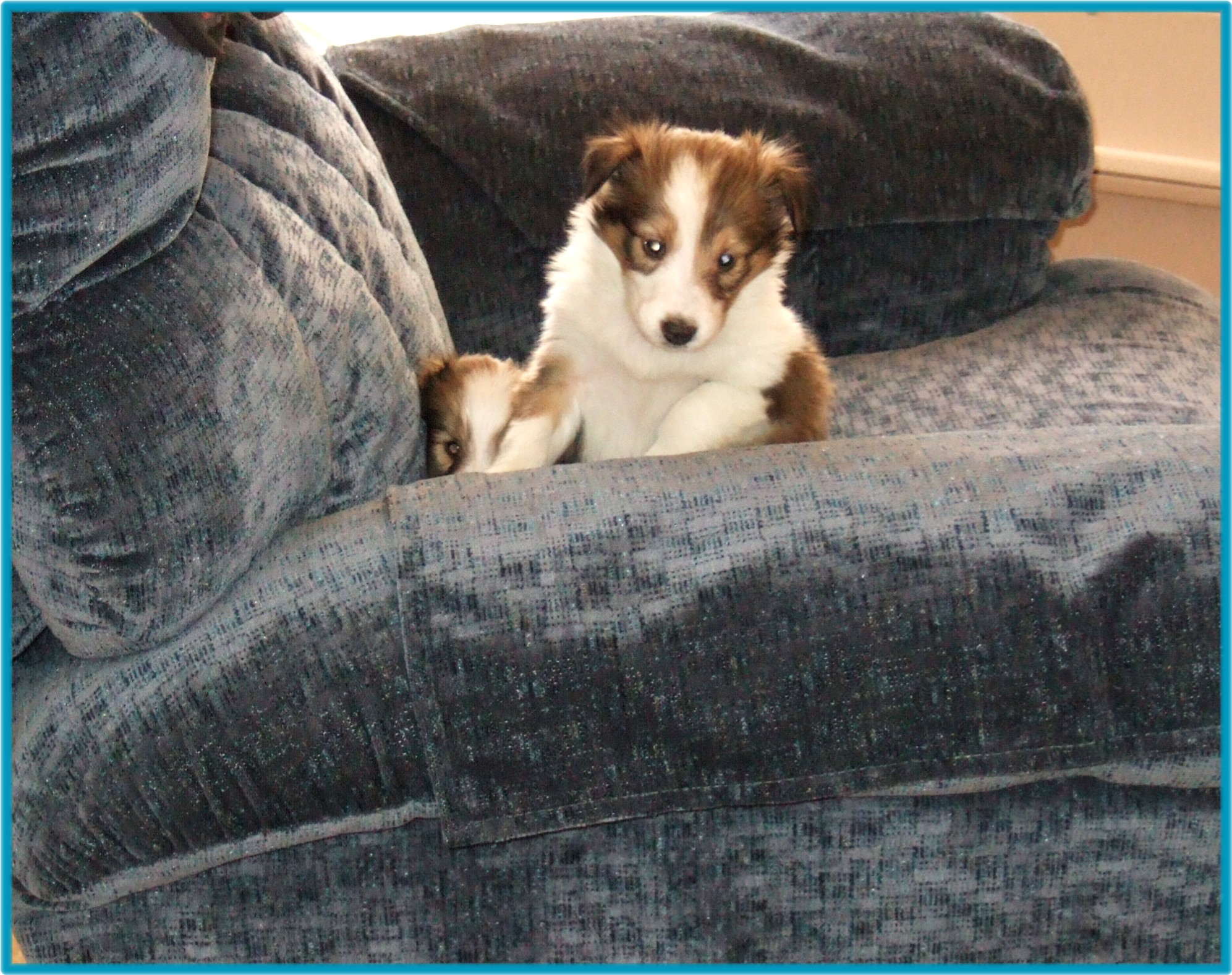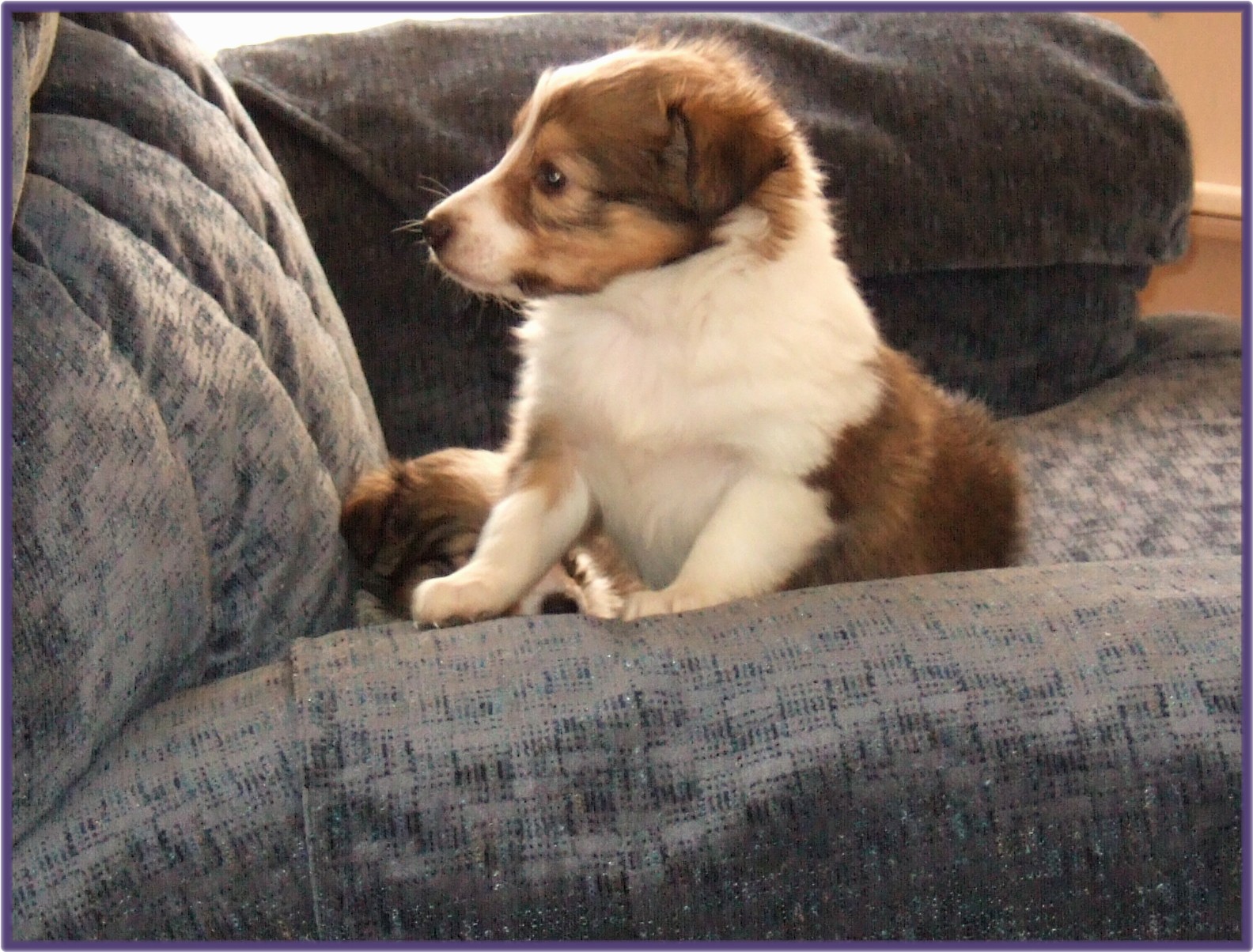 Photos of the Boys